Right-Of-Way Site Preparation & Restoration
Whether your project requires temporary access roads, equipment platforms, work pads, or temporary water crossings, Sterling has you covered. Our safe and efficient site preparation services include clearing, grading, erosion controls, rock placement, matting, and fencing. And our crew can prep any site, whether it's rocky terrain, wetlands, forested environments, or areas hit by severe weather conditions — while ensuring minimal disturbance to the right-of-way (ROW) and surrounding land.
ROW Clearing
Sterling offers ROW land clearing services for power transmission and distribution, gas pipeline, wind energy, or heavy construction projects. We are experts at clearing your ROW, including removing trees and shrubs to allow for the placement of access roads and construction pads. Land clearing can be dangerous work — our specialized training and equipment are critical to avoiding injury.
ROW clearing services include:
Mowing and mulching woody brush/underbrush
Mechanical clearing in uplands and wetlands
Hand cutting for old-growth, dangerous trees
Side trimming
Landowner Concerns
Sterling has a proven track record of successfully working with affected landowners in various conditions such as agricultural, prairie, rural, wetlands, and urban/suburban areas. From protecting sensitive soils to keeping homes and businesses safe during construction, the site access plan we create will minimize the pedestrian and vehicle traffic impact to the property. We take the time to understand and address the concerns of landowners on your ROW — so that both of your interests are protected.
Site Restoration
At the end of the project, Sterling will fully restore affected areas on the right-of-way, leaving a positive impression on landowners and preventing costly fees. Our restoration work — leaving the land as we found it — is at the core of our business and our commitment to protecting your business and the environment.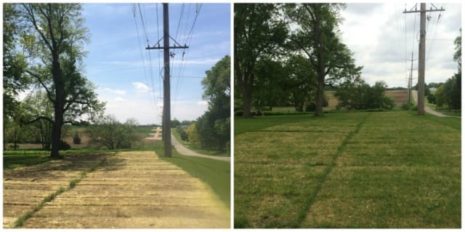 Site restoration services include:
Grading
Decompaction
Topsoil respread
Seeding and fertilizing
Stabilization
Fence replacement
Project Reporting
Once a project is complete, we'll meet with you to deliver a project overview and budget review. This meeting is a great opportunity for a mutual project review to discuss what worked well for you and where we might have done better or gained new insights. We take this feedback very seriously and use it to improve our operations and build our relationships with clients.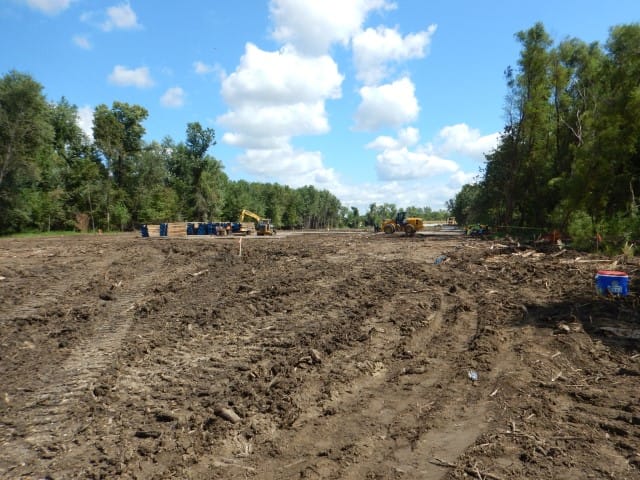 Sterling crew clears the right-of-way before laying the mat road.
Safety fencing and erosion controls over a culvert on the right-of-way.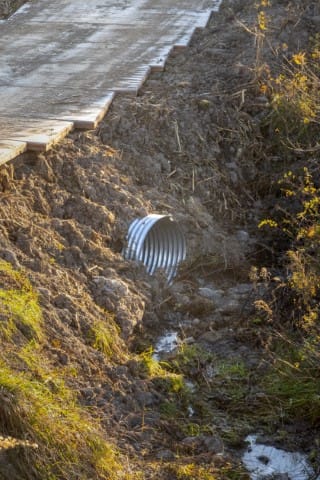 A culvert protected by a TerraLam CLT access road.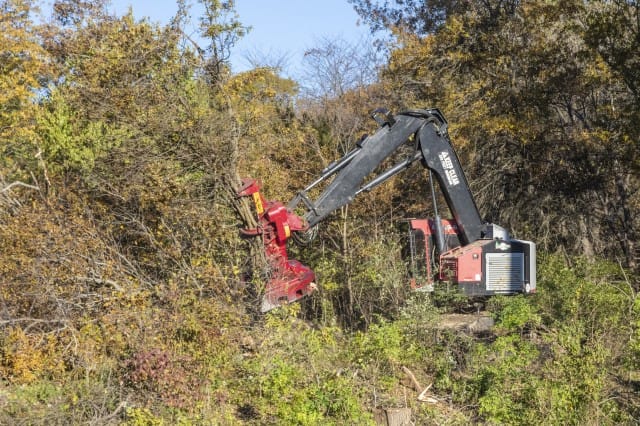 ROW clearing services include removing trees and shrubs to make way for access roads.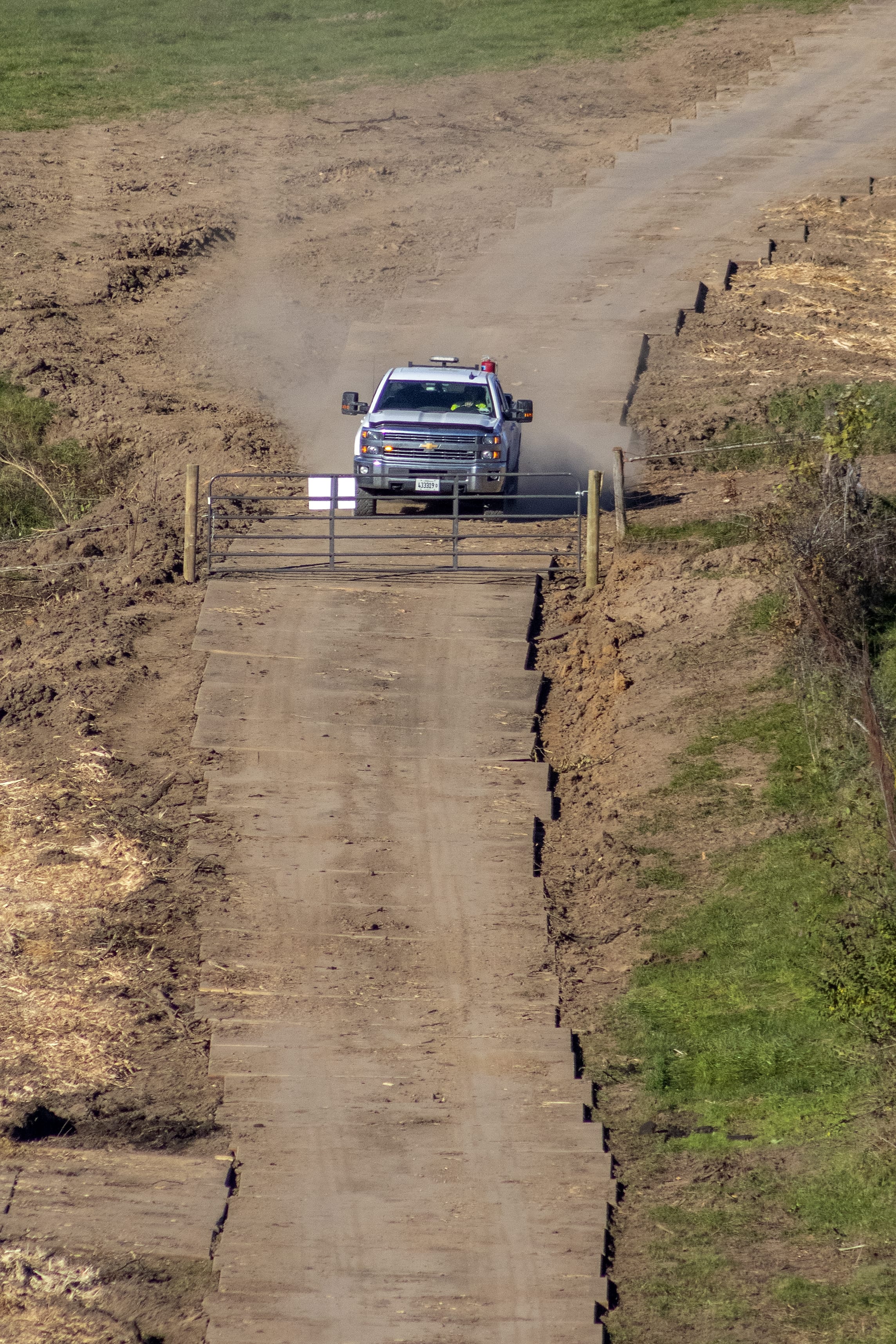 At the end of the project, Sterling will fully restore affected areas on the right-of-way.