Regulatory & Environmental Compliance
Protect the environment and your reputation
We'll guide you through the complexities of environmental and regulatory compliance for site access. Our team is experienced in federal, local, and national regulations to ensure you comply, avoiding costly fines and protecting your company's reputation.
Storm Water Pollution Prevention Plan (SWPPP)
The management of storm water on your project site is one of the most common regulatory requirements you'll encounter. On every job, Sterling applies its expertise in Best Management Practices (BMPs) to address conditions such as drainage patterns, existing vegetation, and topography in order to prevent stormwater pollution and meet compliance standards with federal, state, and local regulations. We self-perform on most projects and have partners we work with on more complex projects.
Erosion Control
Our environmental experts will implement your SWPPP to stabilize and prevent erosion on and around your access road, using industry BMPs and years of experience in protecting landowners' property.
Erosion solutions include:
Silt fences
Straw wattles
Straw blankets
Hydromulch
Granular tacifiers
Ditch checks
Sediment ponds
Dewatering
Environmental Compliance Training
Projects frequently involve specific environmental regulations (local/state/federal), and specialized training is critical to ensuring that our site access services are compliant. That's why we require our teams to undergo rigorous environmental compliance training. Refresher training sessions are often conducted throughout the life of a project or prior to beginning work in susceptible locations along the access roads. Safety is our number one goal, and compliance is required. We take both seriously so that you stay on schedule and avoid unnecessary fines and restoration costs.
Preventing Invasive Species
The solid construction of our TerraLam® CLT mats minimizes potential invasive species transfer and makes them easier to clean. Sterling offers automated, mobile mat washing and disinfection services upon request. This system can remove debris that may contain seeds, fungus, insects, and other potential contamination hazards.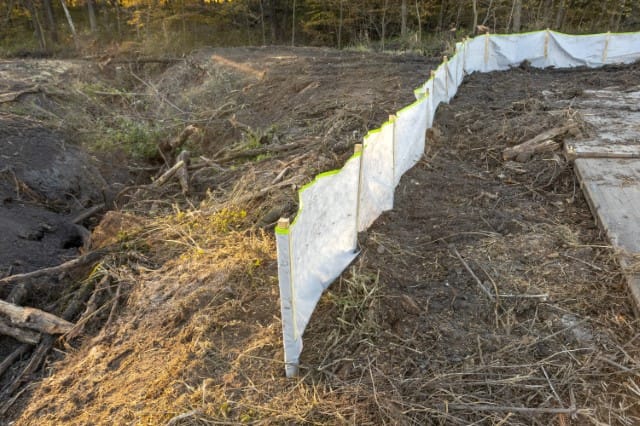 A storm water pollution prevention plan (SWPPP) may include silt fencing along the site.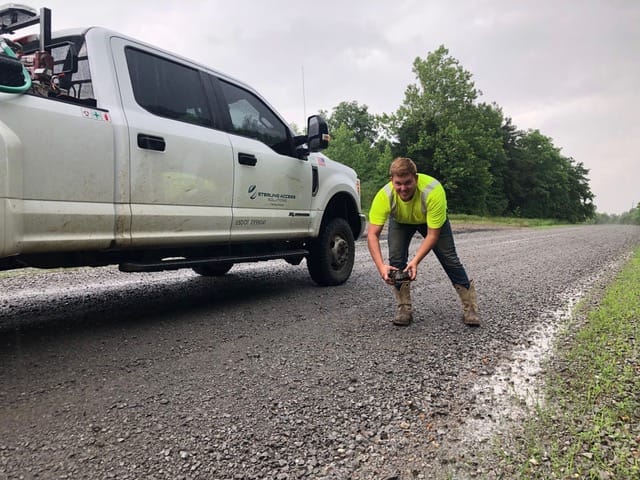 A Sterling crew member moves a rare box turtle off the road, out of harm's way.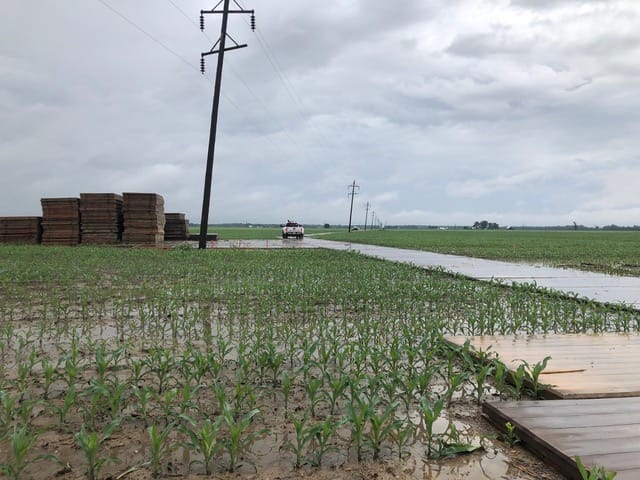 An access road lies beside agricultural land, keeping disruption to the adjacent crops to a minimum.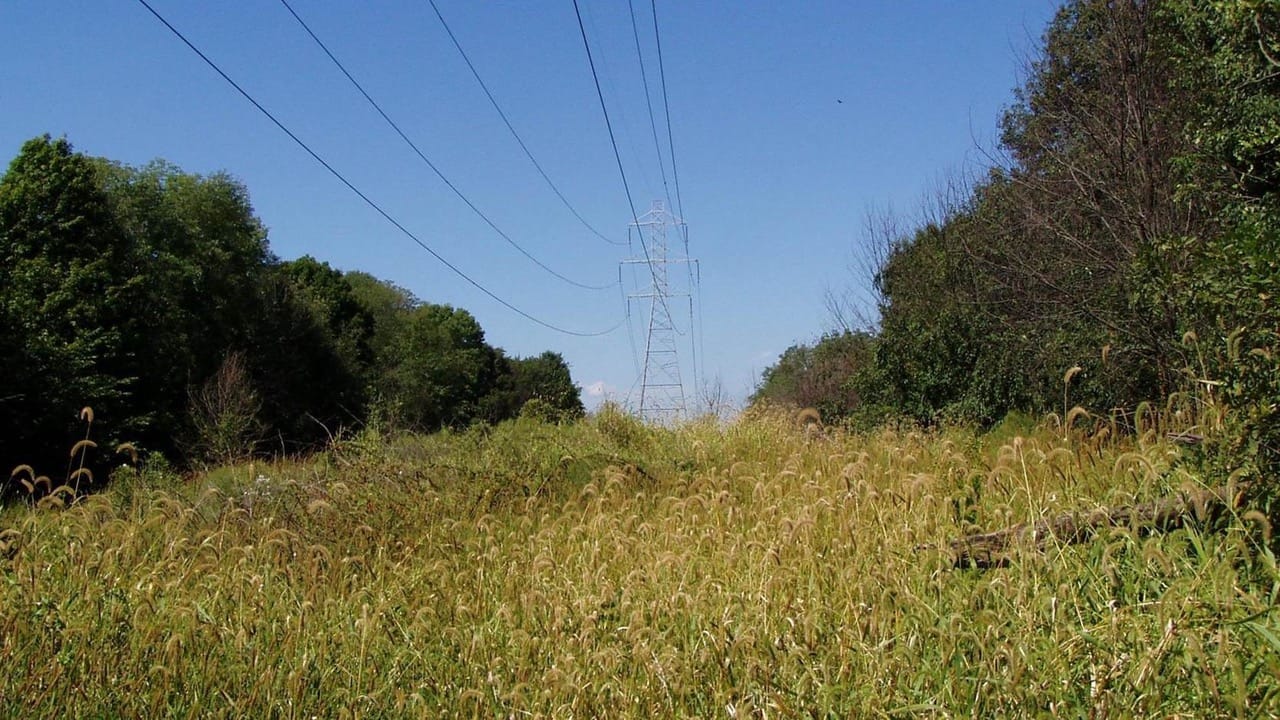 Site restoration done right. This area was once a temporary road bustling with heavy equipment and electrical workers.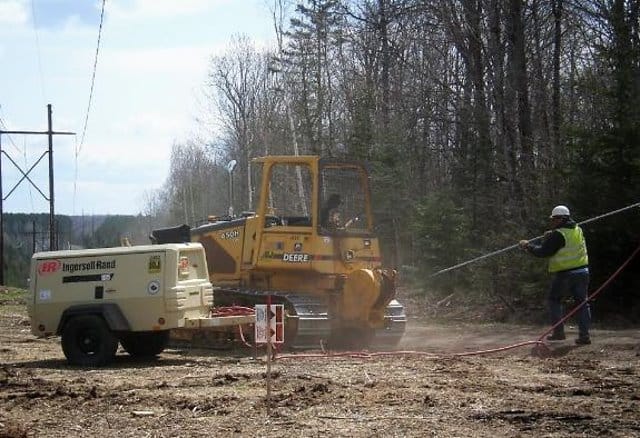 Ground clearing to make way for a temporary access road.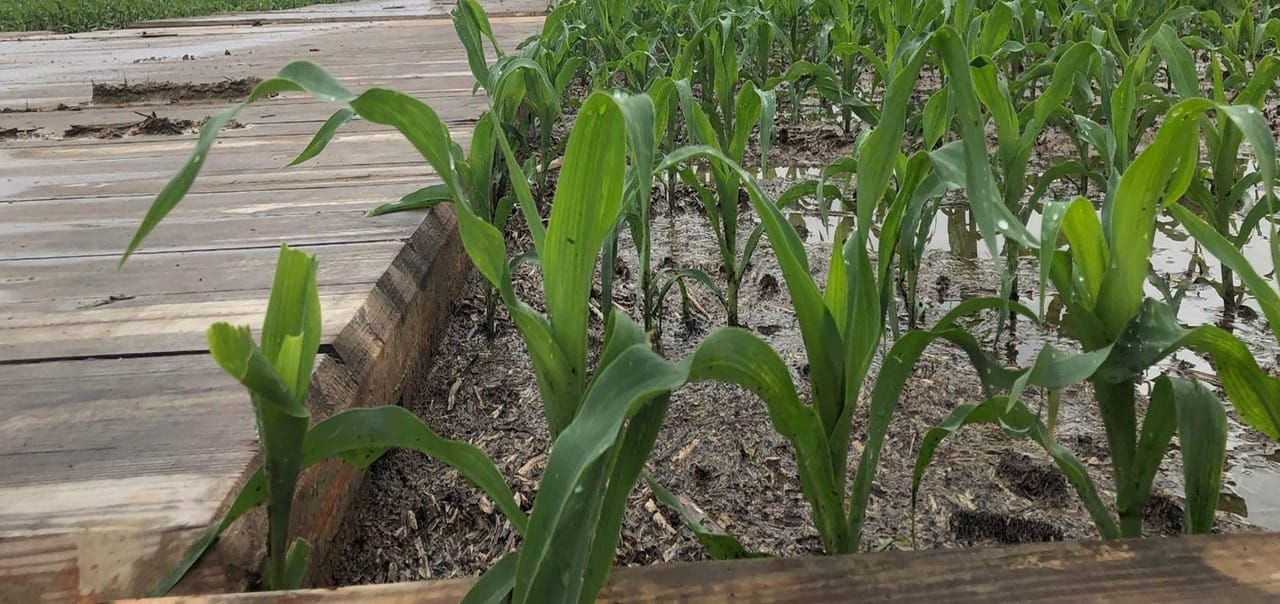 Corn grows undistrubed, inches from a temporary access road.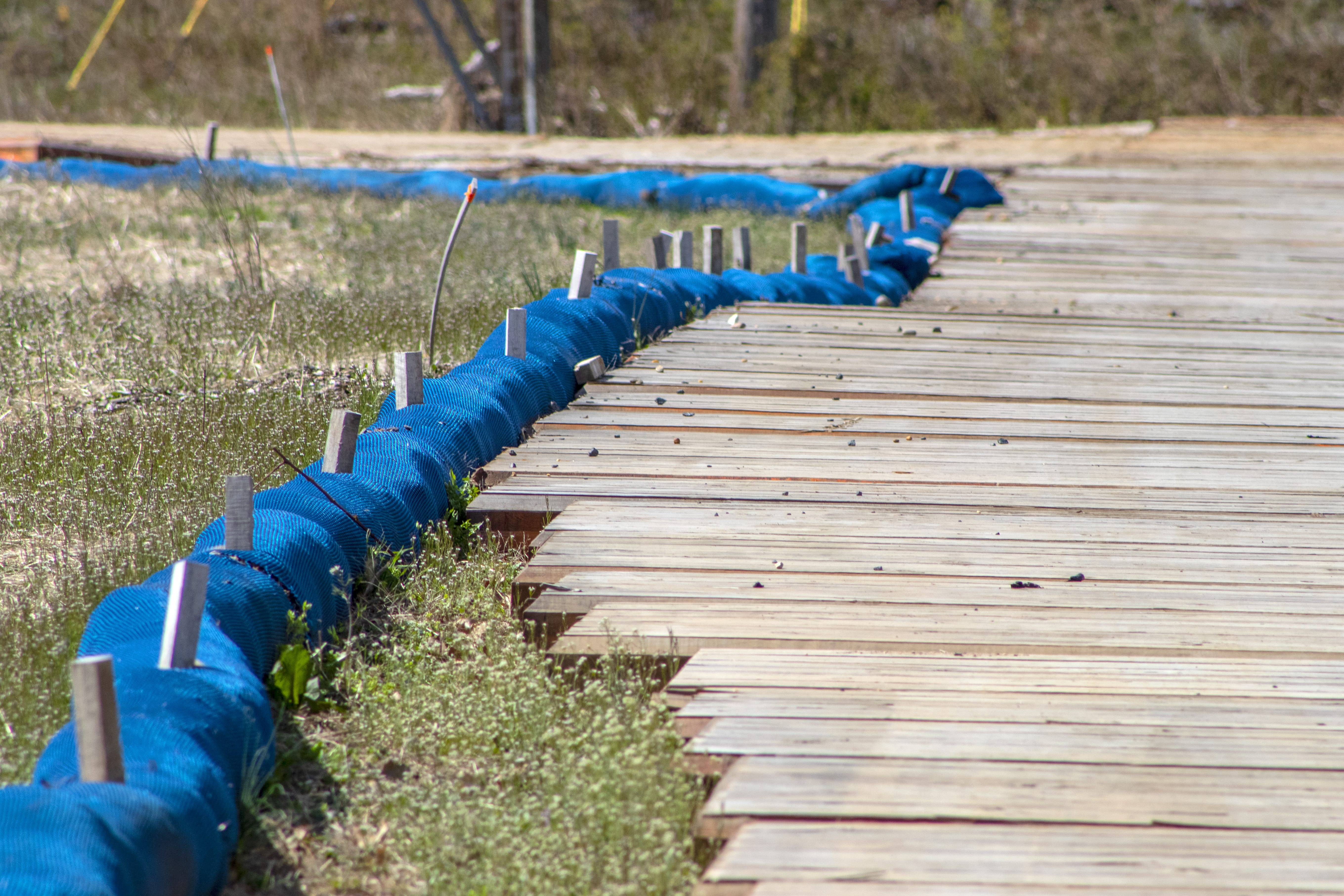 Our crews have the expertise needed to meet all SWPPP requirements.