Temporary Stream Crossing & Air Bridges
Find a better crossing solution
During the planning phase of your project, we'll assess stream (ditches) or wetland crossings and design a crossing to help your project run smoothly and keep your crews and equipment safe. Sensitive ground can include areas with buried pipelines that may be damaged by heavy equipment traffic, or delicate ecosystems that must not be disturbed. By creating an air bridge, a clear span is created above the ground to prevent damage to the ground below. 
For short-term crossings over narrow spans with lighter loads, timber mat crossings (also referred to as bridge mats) or crane mats may be an option. We also offer the TerraCross™, a great choice when you need a temporary bridge structure for heavier loads and covers wider spans. As an engineered solution, TerraCross comes in two sizes and handles loads of up to 100 tons over clear spans of up to 50 feet. With a smooth surface made of TerraLam® 700 CLT mats and OSHA-compliant handrails, this is an ideal option to keep pedestrian traffic safe.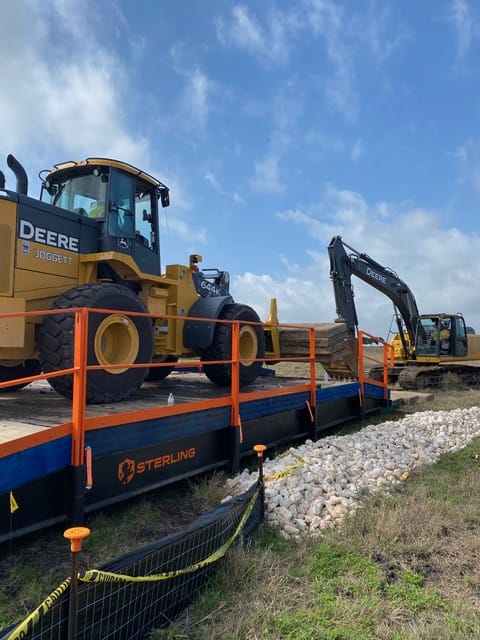 The TerraCross bridges are ideal for spans of up to 50 feet and loads of up to 100 tons.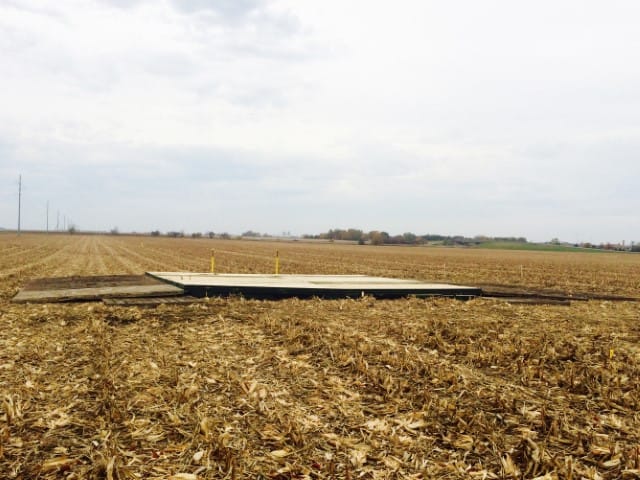 An air bridge is used to protect underground pipelines from heavy equipment.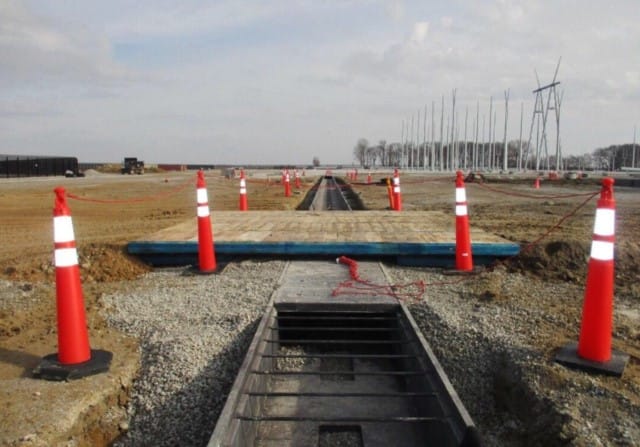 Air bridges have a varety of uses, including providing a stable surface for construction traffic to safely pass.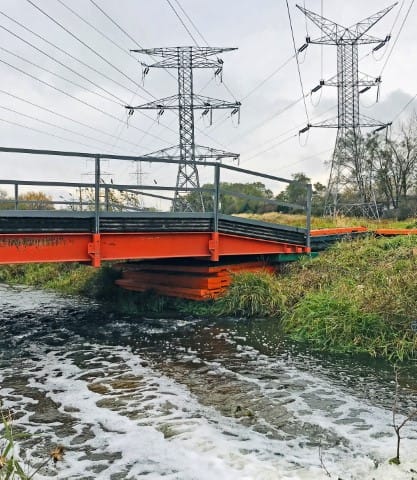 A TerraCross Bridge used to create a temporary water crossing.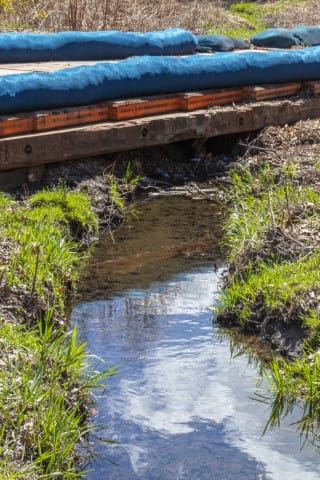 A temporary water crossing with SWPPP.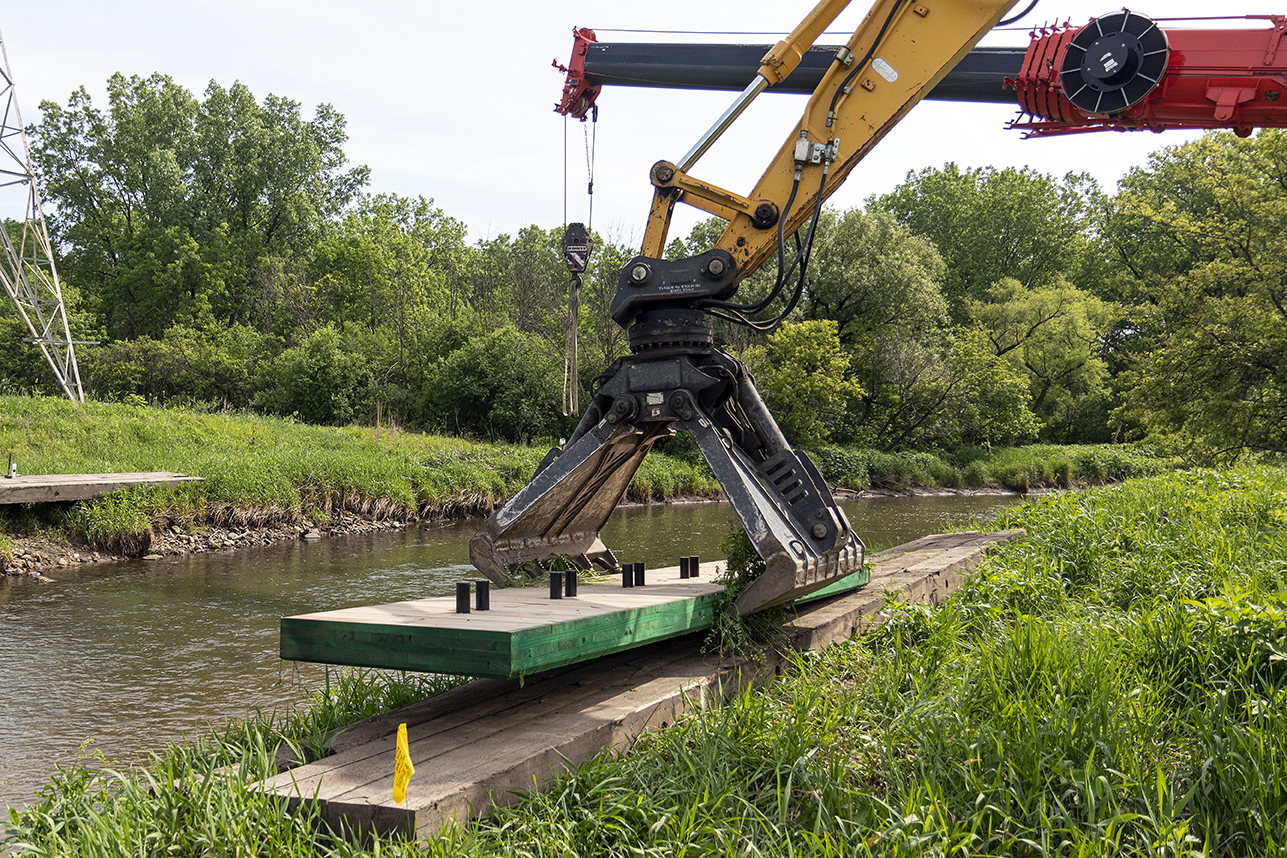 Sterling crew prepares to set up a temporary water crossing.